Petite Lap Giraffes - Real?
Okay - I have to admit I was totally amazed to see a real, live Petite Lap Giraffe walking around on a live video feed, straight from Russia. See here! I was so amazed, in fact, that I had to figure out for sure if they were real or not.
For starters, I noticed petitelapgiraffe.com was registered a month ago by Grey Global Group, a New York Marketing firm.
$ whois petitelapgiraffe.com
...
Administrative Contact, Technical Contact:
Grey Global Group
200 5th Ave
4th Fl
NEW YORK, NY 10010
US
212-546-1824 fax: 123 123 1234
Record expires on 15-Feb-2012.
Record created on 15-Feb-2011.

That wasn't quite enough to relegate the giraffe to myth-hood, though. If they were leaving their domain name swinging in the wind, they must have slipped up somewhere else.  To the batcave!  (by which I mean image metadata).  Take a look at the pictures on the website.  In particular, look at this one: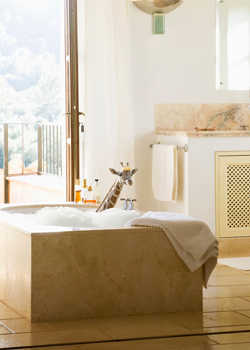 Just look at it.  It's a cute, petite lap giraffe in a luxurious marble bath!
Oh, wait.  No, it's not.

It's a stock Corbis image, catalog number 42-25705449.  See here (http://www.corbisimages.com/Enlargement/42-25705449.html) for comparison: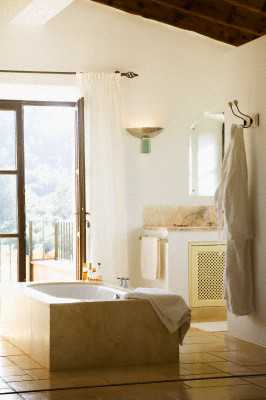 I know, I know…  I wanted a Petite Lap Giraffe too…  My best guess is that it's a DirecTV marketing campaign.  There is an Uncanny Valley Giraffe running on a treadmill in one of their videos, and it's so adorable it just has to be a million polygons in a rendering farm somewhere.